Join us and witness the beautiful touch of fireflies in our nature.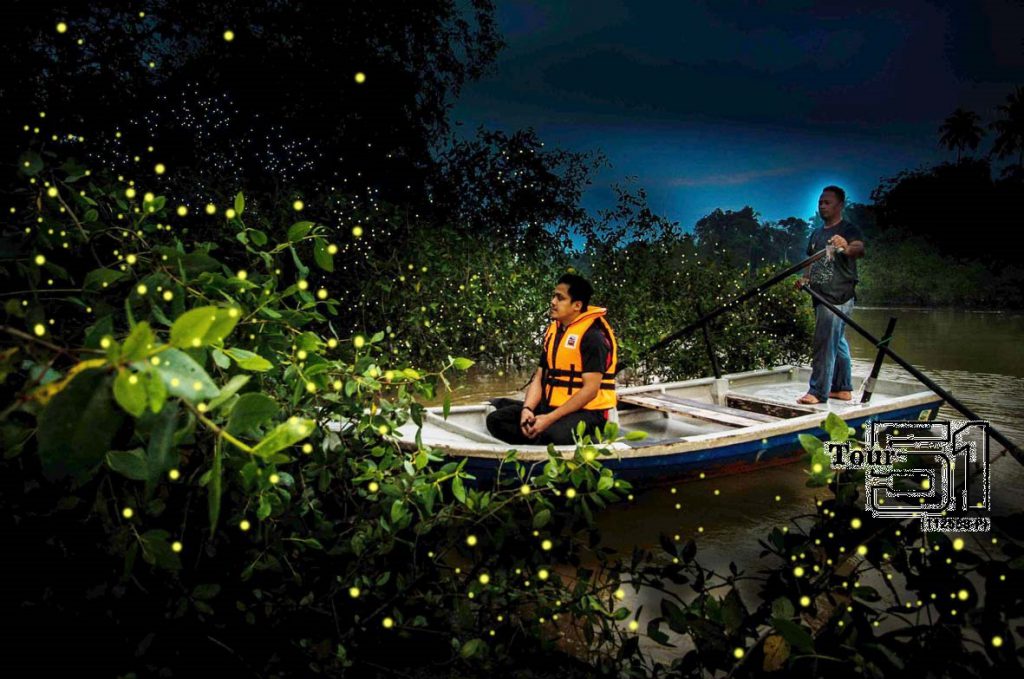 Proceed to Kuala Selangor town with one of the largest firefly colonies in the world. On arrival at Kuala Selangor, visit "Kota Melawati" a historic hill that features the remains of a late 18th century fortress. Formerly known as "Fort Altingsburg" , the top hill provides scenic view of the Selangor coastline as its backdrop, and Straits of Malacca can be seen on a clear day. Apart from being a historical site, Melawati Hill is also home to the silver-leaf monkeys and long, tailed macaques which will greet the visitors. Next, proceed to the quiet hamlet of Kampung Kuantan the highlight of the tour. Go upstream in boat in the quiet darkness to witness the blinking trees. This scintillating display of fireflies portrays an image of a flashing Christmas tree. The synchronized, rhythmic flashing is produced by thousands of fireflies found in the mangrove swamp of Kampung Kuantan. The skilled local oarsmen make this experience a memorable and unforgettable one.
*Please bring along insect repellent.
Inclusive : Dinner at local restaurant, boat ride only.
Tours are conducted by local English-speaking guide.
This tour is not wheelchair accessible
Min 2 adults
Adults : RM 280 per adult
Child: RM 215 per child (3 – 11 yrs old)
Duration : 6 hours only
Pick up time :
PM: 1445-1500
Bookings
PLEASE STATE THE DATE YOU WISH TO BOOK. PLEASE DO NOT BOOK 48 HOURS BEFORE THE TOUR.
PLEASE DO NOT BOOK MORE THAN 3 MONTHS IN ADVANCE.
TOURS ARE NOT AVAILABLE ON CHINESE NEW YEAR DATED: FEBRUARY 9,10,11,12,13 2024.
TOURS ARE NOT AVAILABLE THAIPUSAM DATED: JANUARY 24,25,26 2024.